Our Villas
A beautiful range of Turks & Caicos vacation villas
your turks & caicos vacation vlla

Private villas come in a variety of styles, from charming three-bedroom residences like Hakuna Matata to roomy multi-bedroom mansions like La Koubba. A villa rental offers privacy, space and comfort. Family gatherings are important moments and every moment of this time together should be enjoyed and shared without constraints and separation created by a hotel or resort experience. The large spacious living spaces and kitchens of our villas offer the perfect places to spend quality time with family.  The Beautiful by Nature Turks and Caicos has the ideal vacation property waiting for you, whether you are a couple celebrating an anniversary, a business group, a group of friends or family members looking to enjoy a private vacation.
All of our properties are fully private; nothing is shared with other guests.
Relax in your own private pool and spaces, unwind and recharge in peaceful solitude. Read a book or catch up on some light work without the noise of crowds.
It's not difficult to choose between having your own private pool overlooking the ocean from your balcony with a spectacular view of the turquoise waters or sharing a hotel's "community" swimming pool with complete strangers.
Your vacation should be a unique and incomparable experience.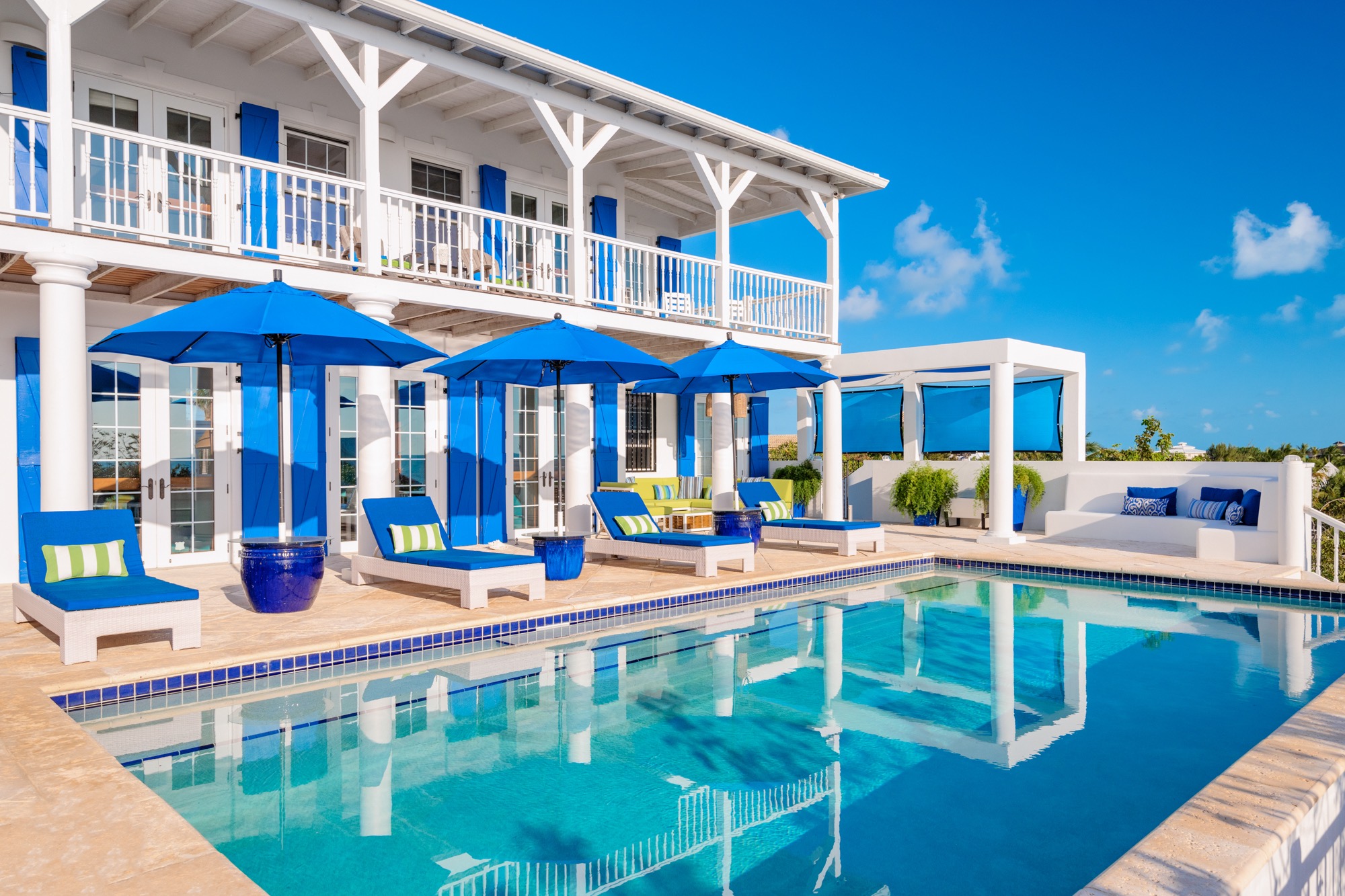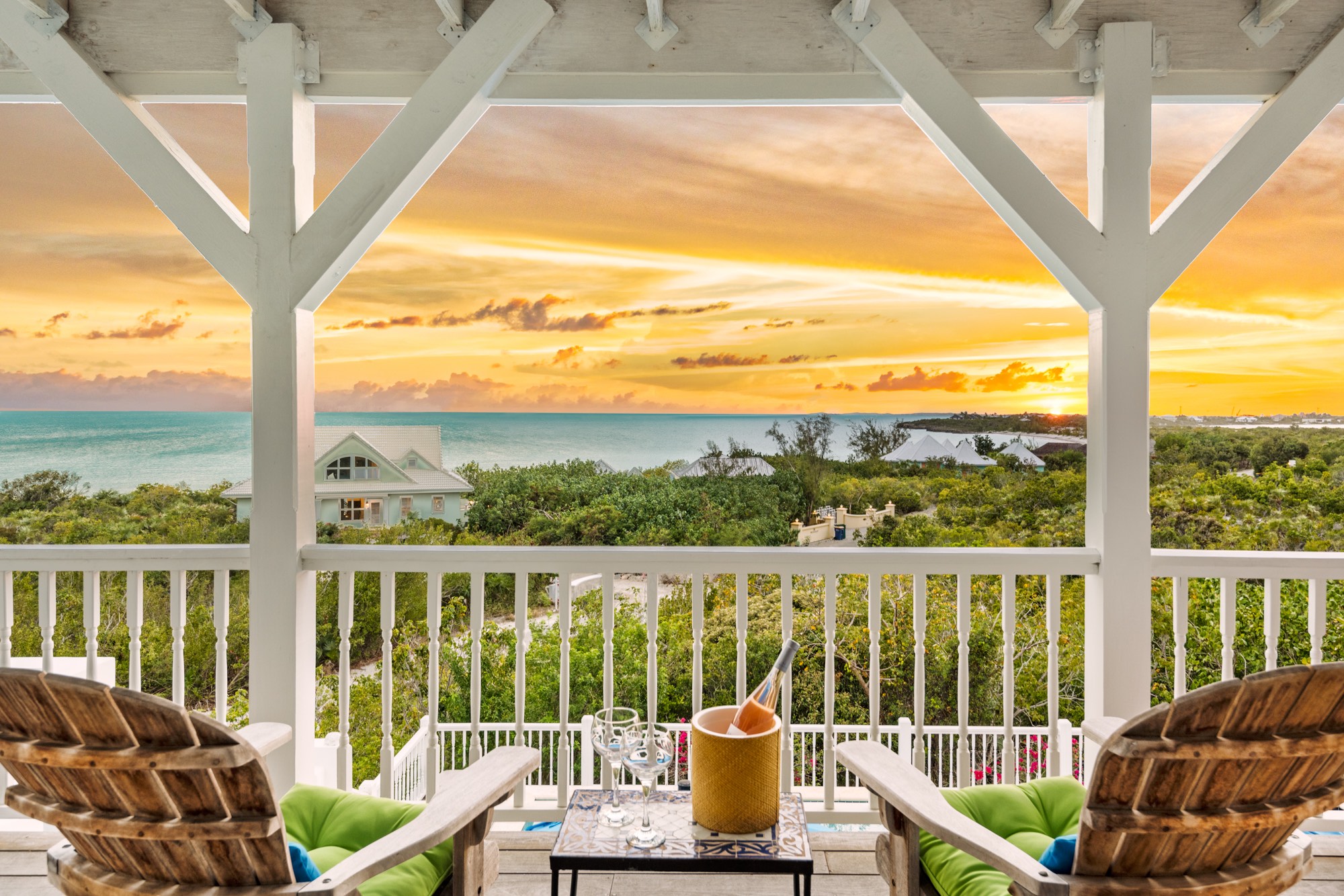 There is nothing like a tropical sunset to evoke the feeling of truly being on vacation.
Our properties offer their own unique spaces to enjoy the island breezes and sunshine of the Turks & Caicos.
Location is everything. Choose the ideal area of Providenciales to suit your needs.
Bamboo House in Taylor Bay offers access through the private community gate to Taylor Bay Beach. Enjoy a game of tennis or badminton at the private courts.
At South Seas Villa, the sun deck built into the rocks has comfortable lounge chairs and steps leading directly into the ocean. Take out a kayak or snorkel to explore the crystal rocks and crevices that are homes to juvenile fish. You may find intricately designed seashells while you enjoy the stunning sunsets and distant views of Turtle Rock.
Click here to learn more about the our local areas.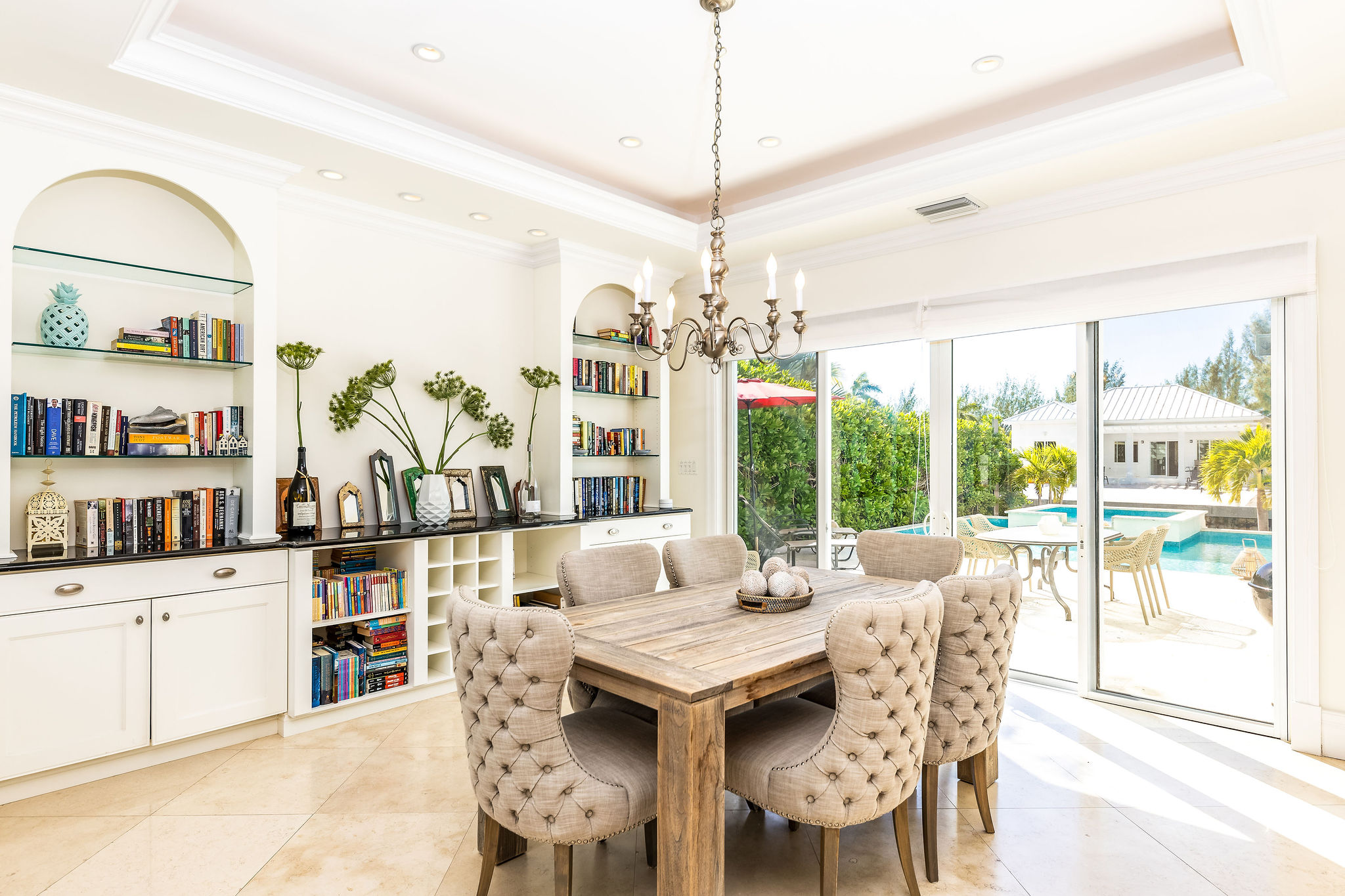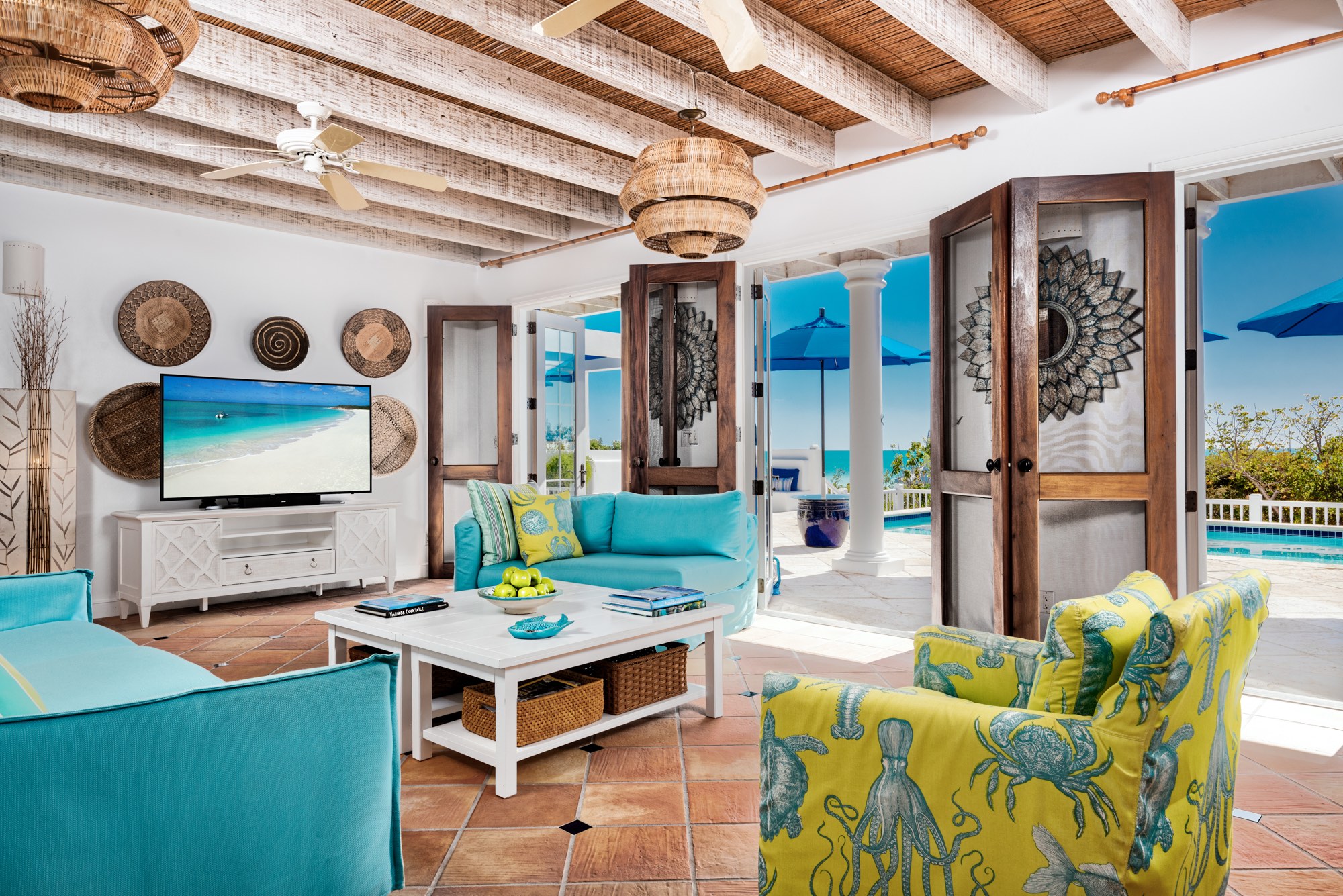 Our villas are island homes, not just rental properties. Many of our property owners stay in their villas for extended periods each year.  As their home away from home, our guests will find our villas fully equipped with well appointed kitchens, popular amenities and board games, fast speed Wifi, TVs, and outdoor beach gear.
All our villas have full kitchens. As the heart of the home, the kitchen offers the perfect private gathering spot for families, where it's okay to make pancakes in your pajamas. Guests will find all the utensils and appliances you would need to make a satisfying home cooked meal for your family. Or allow a private chef to do the work for you! Read more on additional services here.
This is why you rent a Villa
Find us
47 Salt Mills, Grace Bay
Providenciales, Turks & Caicos Islands